Children from Padiham Green Primary School gave Citizens' Rail partners a fantastic welcome to Lancashire for the project's latest partner meeting.
At
Burnley Manchester Road
's new station building (to be opened later this year), the pupils presented an educational play about the local railway (complete with historical hats and moustaches!), followed by presentations about each of Citizens' Rail's partner regions. The children also created a wide range of railway-related artwork, adorning the station's community room.
The partners were hugely impressed and touched by the effort and imagination that the children had clearly invested in learning about the culture, economy, food and history of each local area. The children in turn were excited to meet representatives from each of the countries they had been studying – providing a chance to find out more, and to try out their language skills.
Uwe Müller from Stadt Aachen said: "The children's work and enthusiasm was really outstanding! I was very impressed by what they had learned and presented about Aachen. I hope that one day we might be able to arrange for the children to visit our cities in person."
Erwan Terrillon from Pays de la Loire said: "I was extremely impressed by the quality of work that the children produced, and the way they explained the history of their railway line and the geography of the different Citizens' Rail partners. I also very much enjoyed their words in French!"
Our warm thanks go to the staff and pupils of Padiham Green Primary School who made it such a terrific occasion and to Community Rail Lancashire for facilitating the project – made possible thanks to their years of engagement and relationship-building with local schools.
Enjoy some photos from the day below…


The children present what they have learned about Aachen: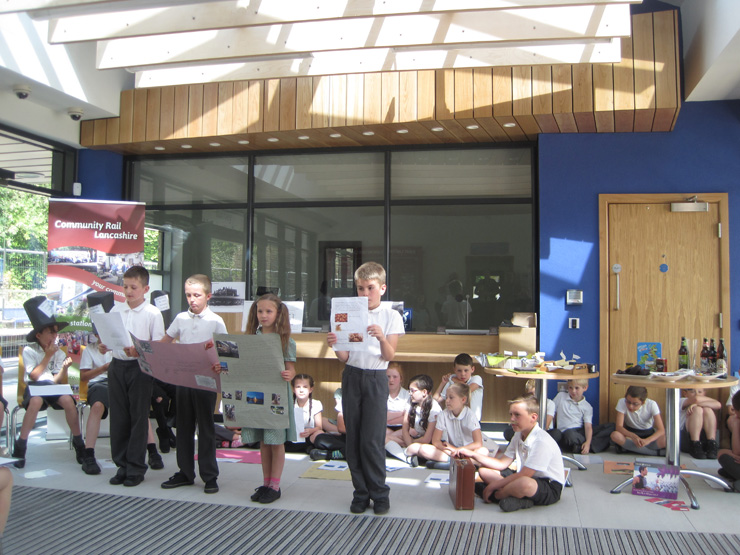 The children had great costumes to bring to life the story of their local railway: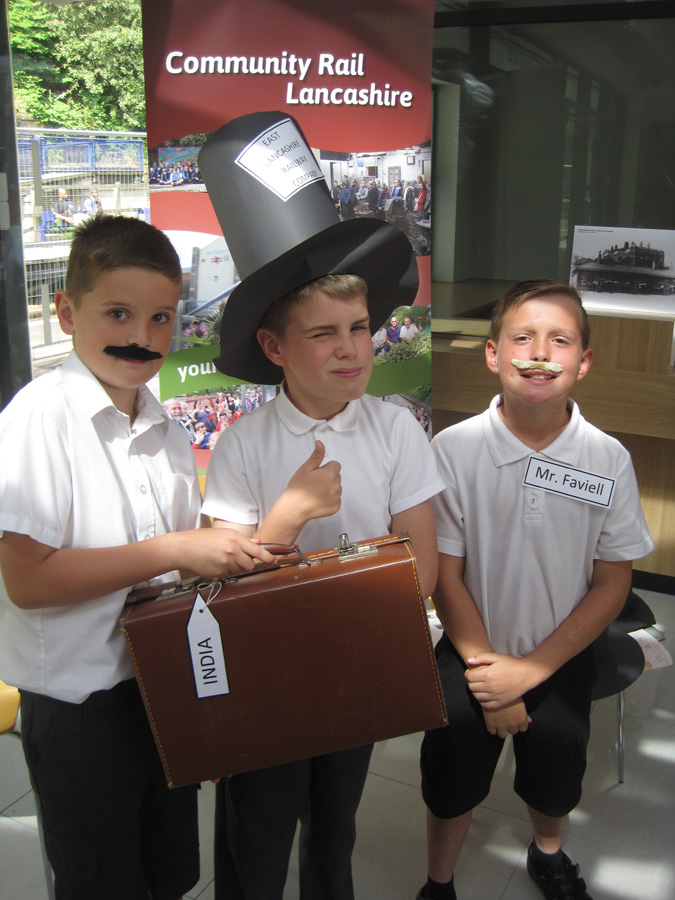 Poster about Nantes – see a larger version: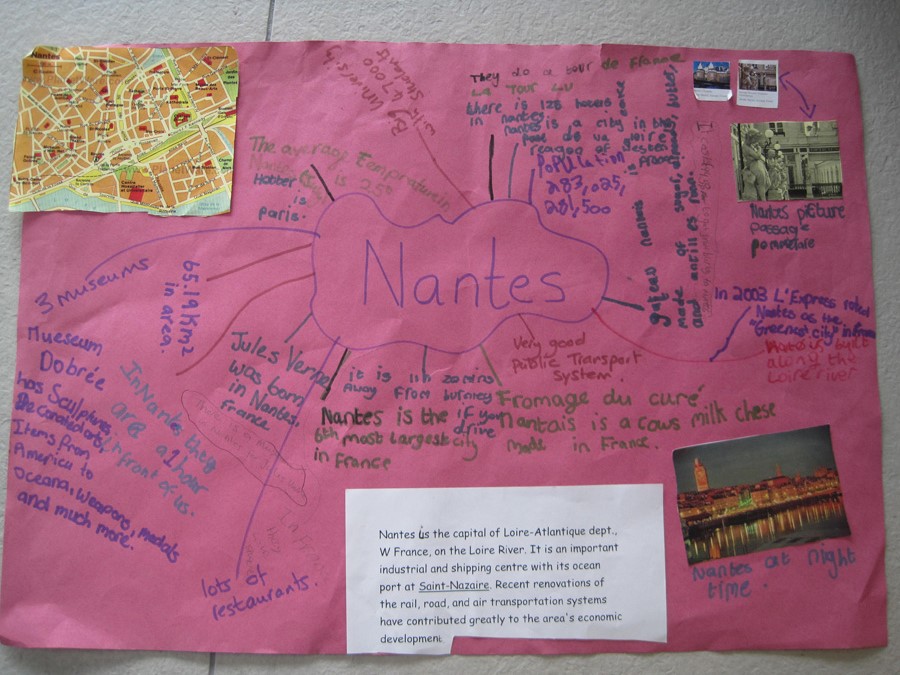 Poster about Heerlen – see a larger version:




Poster about Burnley – see a larger version: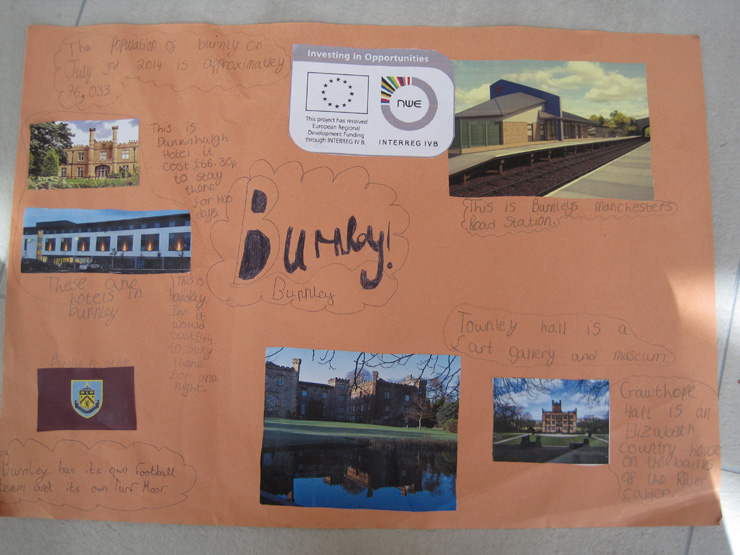 A chance to meet Uwe from Stadt Aachen:




Saying "bonjour" to Erwan from Pays de la Loire: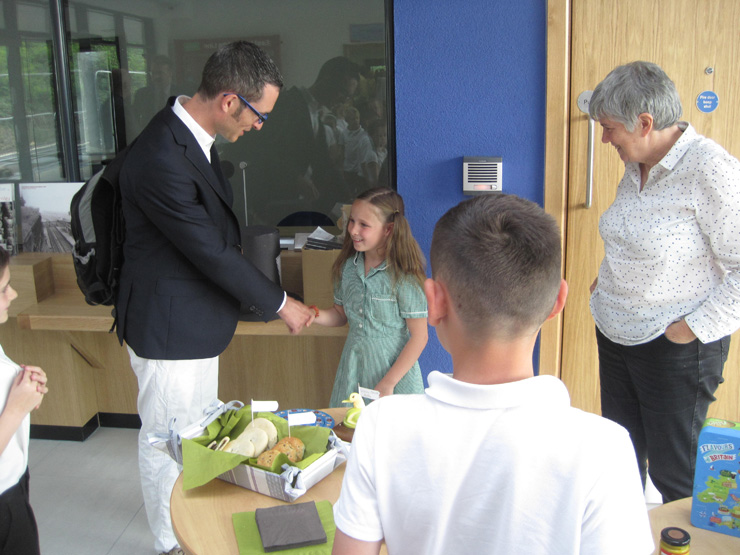 Trying to tempt Andreas from Aachener Verkehrsverbund with some local delicacies:




Carrying on the discussion in the station's community room: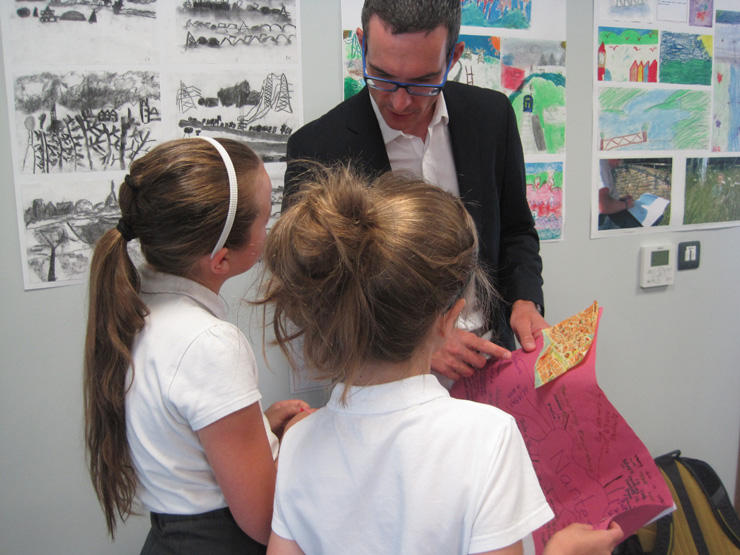 Eye-catching artwork by the pupils: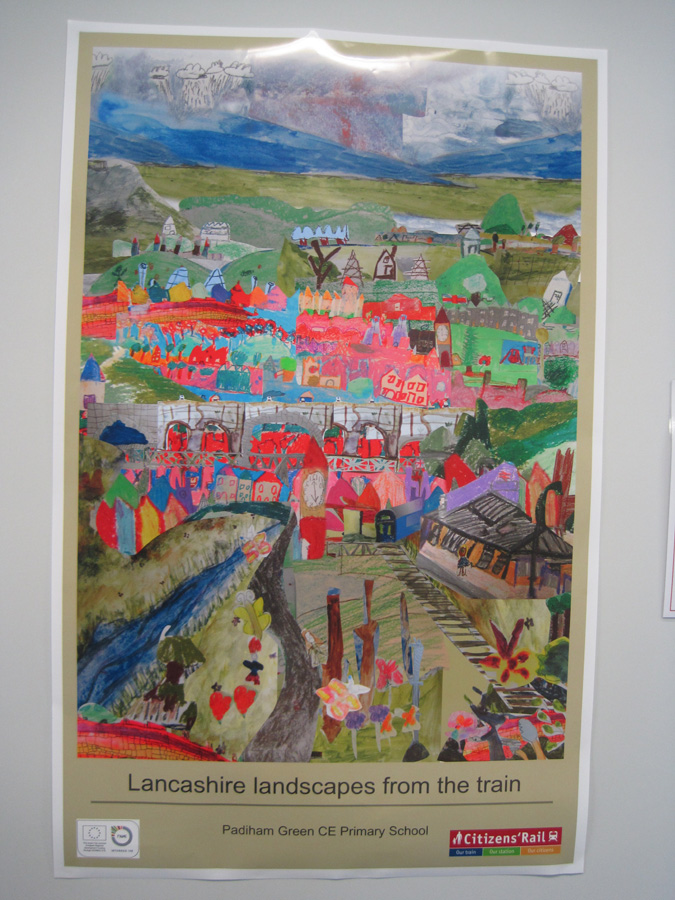 Dominic from Torbay Council and Erwan from Pays de la Loire wave off their new friends: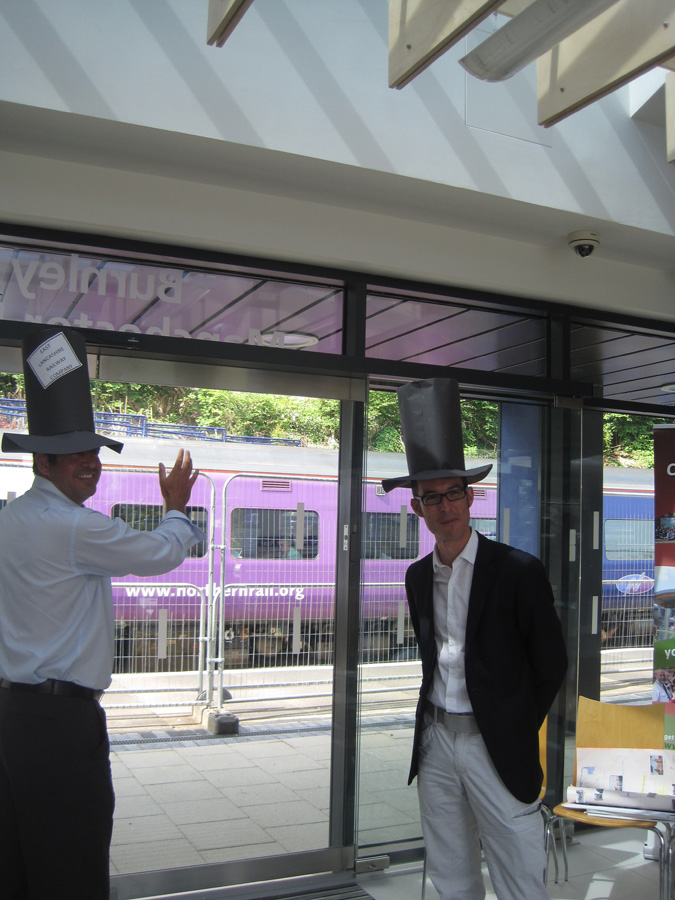 All in all a great day – well done Class 4!