Earlier this year, severe storms pounded Dawlish station in Devon, UK, and left the line in tatters (see photos). But alongside the herculean efforts of Network Rail and First Great Western, local volunteers played a real role in reviving their station.

During the line's closure, Citizens' Rail worked to rejuvenate the previously dormant Friends of Dawlish Station volunteer group. Work days were arranged, and new members were recruited through an appeal in the local newspaper, placed by the Devon & Cornwall Rail Partnership (Citizens' Rail's lead partner).
Working alongside TV gardener Toby Buckland, who lives locally, the volunteers proceeded to give the station a green makeover. The group planted cordylines, lavenders, pansies, violets, primroses and other species in 10 new planters installed on the platforms. In the run-up to the high profile re-opening of the line, the volunteers also decked out the station with bunting to celebrate the occasion.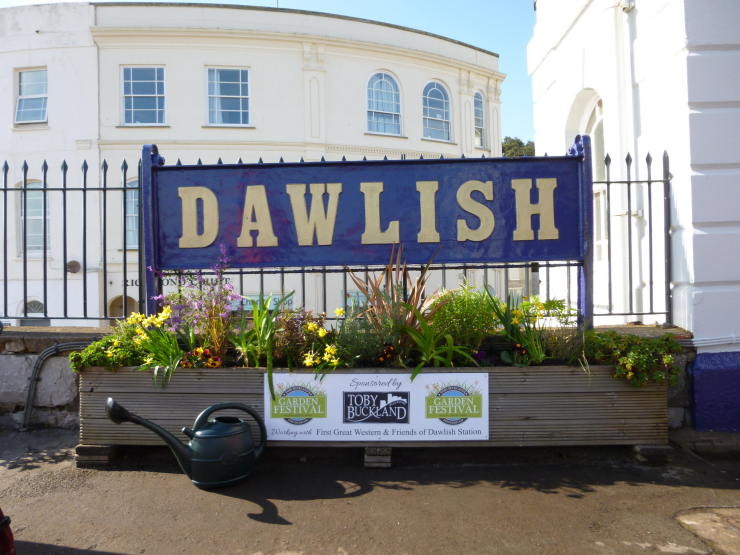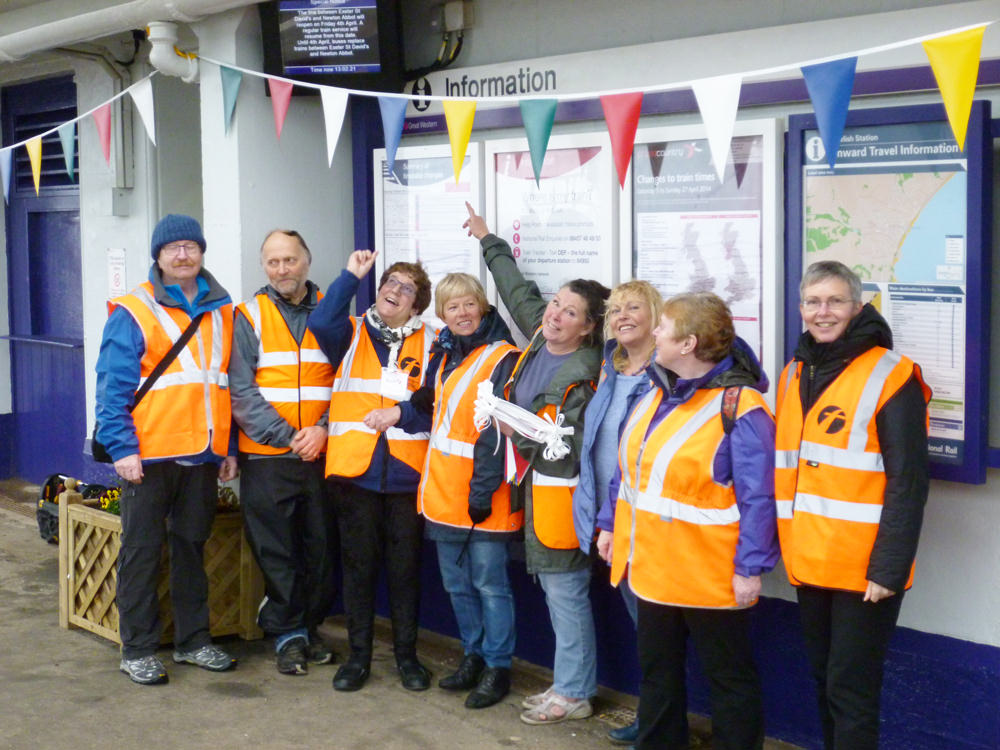 Thanks to their hard work, the group became front page news in the local press, were featured on BBC regional TV news, and were interviewed on BBC Radio 4 and filmed by Channel 5. Members of the group were also invited to Downing Street and thanked by Prime Minister David Cameron.
In August, the Friends of Dawlish Station were again in the spotlight when they were personally thanked for their efforts by the UK's Secretary of State for Transport, Patrick McLoughlin MP (below). The Secretary of State visited the station with First Great Western, Network Rail and local MP Anne Marie Morris to discuss the future safeguarding of the line and to meet the Friends group and see the fruits of their labour.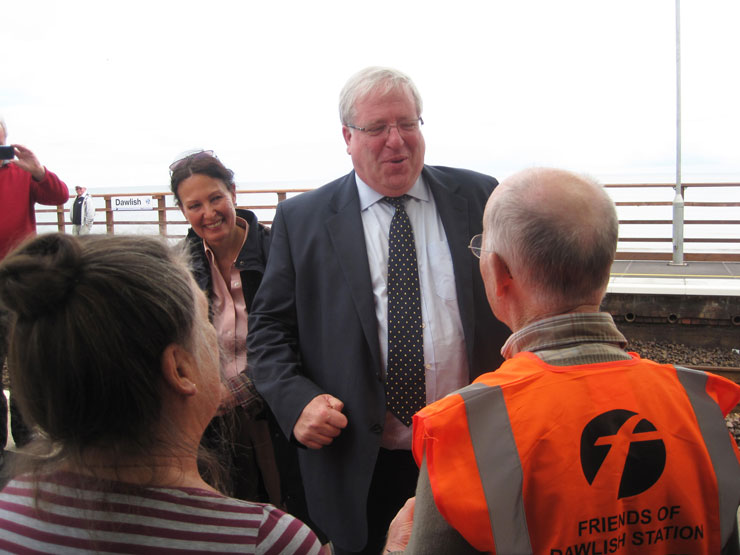 In October, the group's achievements helped secure first prize in the Outstanding Teamwork category of the national Community Rail Awards.
The group is now self-sustaining and undertakes regular watering of the plants that now brighten the station. This creates a welcoming first impression for visitors to the town.
The success of the group has also been followed by the creation of a new Friends Of Teignmouth Station group at the next station along the line.