We helped plan a
revitalised

region.
Kerkrade-West
A new station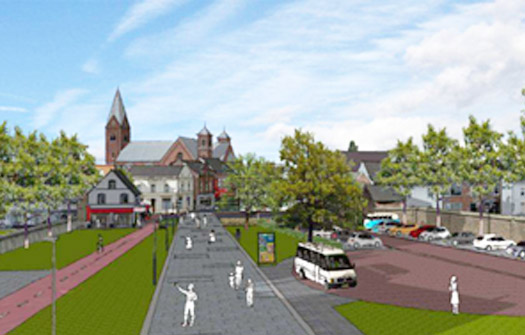 Local residents and businesses teamed up with their regional authority, Parkstad Limburg, to make plans for a new station to bring easier travel and greater employment opportunities to this former mining neighbourhood. The station would be on the proposed Avantisline, linking Heerlen, Kerkrade and Aachen with the nearby Avantis business park.

More

about plans for Richterich
Kerkrade-Centrum
A station revamp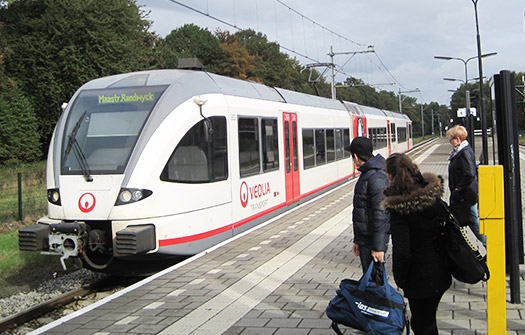 Kerkrade, just south of Heerlen, has been the focus of a development plan that has seen the
Creative City
project come to the area. To compliment this, local residents and businesses worked with Parkstad Limburg to plan improvements to the station.

More

about plans for Kerkrade-Centrum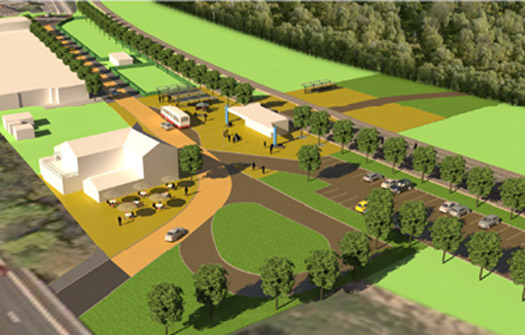 Nuth's residents have an attractive nature area close to their doorstep – but the railway line blocks their access to it. The station itself is also under-used and detached from its neighbourhood, separated from residential areas by the motorway. Citizens' Rail partners brought together the local community and businesses to overcome these challenges – including funding a new bus-rail interchange at the station.

More

about plans for Nuth
On the map
Heerlen – Sittard line Heerlen – Kerkrade line Heerlen – Aachen line Proposed Avantisline (approximate route only)
International masterclass
An international, multi-disciplinary group of nearly 50 students came together in Heerlen and neighbouring Aachen in October 2013 to learn, collaborate and plan solutions for Citizens' Rail stations – including Nuth in Parkstad Limburg.
Find out more and view the students' presentations.
About Parkstad Limburg
A regional authority for 250,000 people
Parkstad Limburg is one of eight metropolitan regions in the Netherlands. It has a favourable geographical position – with close links to bordering Belgium and Germany. It combines a strong economy with a quality environment to face the challenge of a declining population.
Better public transport to help residents reach places of employment will be vital to arresting this decline. Citizens' Rail helped local communities and businesses to plan new and revamped stations that connect with improved neighbourhoods, the Avantis business park and the growing German city of Aachen (also a Citizens' Rail partner).
Nach drei fantastischen Jahren wird Citizens' Rail Ende diesen Monats...
Contact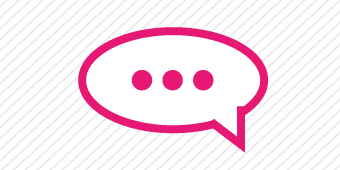 Find out how you can get involved by contacting our lead partner
DCRP
.