Working with the

tourism sector
Working with the tourism sector can be a win-win for all involved. Accommodation providers and destination marketing organisations are often keen to promote sustainable travel when advising guests about how to reach them, as this enhances their green credentials and helps reduce traffic, parking problems and pollution.
Tourism businesses also like to promote a range of day trips to their guests – and rail can extend the options greatly. Take advantage of this by supplying them with timetables, leaflets, advice and social media posts. By doing this, the tourism sector can become one of your best allies in spreading the word about leisure trips by train.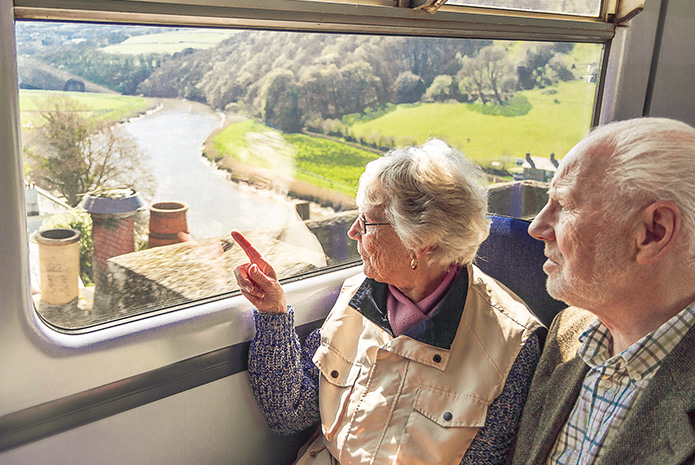 Visit Poldark country by train
Cornwall (UK)
Cornwall's natural beauty and mining heritage has been in the media spotlight thanks to the BBC's Poldark series. To take advantage of this, the Devon & Cornwall Rail Partnership mounted a "Visit Poldark country by train" promotion. In partnership with the destination marketing organisation Visit Cornwall, they produced a guide (in leaflet and mini-website formats) explaining how to visit Poldark filming locations by train. This was launched with a stand at London Paddington station (pictured). The promotion helped to increase traffic to the Partnership's website by 40%.
Visit the mini-website
.
Restaurant and information centre
Utrecht (Netherlands)
A vacant space at Driebergen-Zeist station has now been transformed into an information centre and tourism office for the Utrechtse Heuvelrug national park, combined with a modern restaurant.
The new facility uses solar and wind energy, and has a revolving door which generates electricity as customers enter and exit. Read more.
Amtrak writers' residencies
United States
When author Alexander Chee said he enjoyed writing on a train and wished Amtrak would offer a residency, the company listened. They developed a "residency program", offering 24 writers a free long distance trip to help them in their creative process.
The scheme attracted more than 16,000 applications and proved a smart publicity move for Amtrak – promoting the escape and adventure offered by rail travel, even before the writers had produced a single word. Read more.
JOIN

UP
Join your local tourism association. This usually involves a fairly low cost annual fee but it does mean you will get updates on what is going on locally, as well as access to training and information days.
OFFER

TALKS
Offer to give talks for other members of the tourism association about how the railway can help them. This can build goodwill and allows you to expand your network of contacts.
OFFER

TRIPS
Offer taster trips to guest house and Bed and Breakfast providers. Studies have shown that people who run smaller accommodation have more time to talk to their guests and thus more influence over their choices when they are on holiday. Link up with a local tourist attraction reachable by train. Arrange talks/behind the scenes tours with them as an added incentive.
TIME

YOUR APPROACH
Think about timings. The best time to forge relationships in the tourism industry is during the winter when tourism providers are less busy. You will be more likely to get a positive response if you choose the right moment.
ADD

VALUE
Think about added value. Speak to your local tourist attraction about discounts for people who come by train. If they agree, do a press launch and get the story in the local papers. They will be grateful for the extra publicity.
USE

SOCIAL MEDIA
Tourism providers are often extremely active on social media. Follow them and they are likely to follow back. Then, if you post content that they think will be attractive to their guests, they will often retweet or share it from their own accounts – providing extra reach and valuable third party endorsement.
Resources
Links to useful materials around the web:
Contribute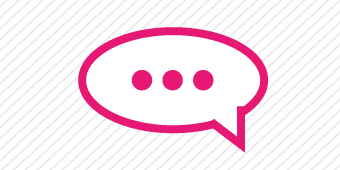 If you have your own case studies, resources or ideas to contribute to this (or any other) section of the toolkit, please get in touch.
Email our lead partner DCRP or call +44 1752 584777 to speak to our lead partner, the Devon & Cornwall Rail Partnership.