Dawlish station has received a green makeover prior to its re-opening thanks to TV gardener Toby Buckland and the Friends of Dawlish Station.
Mr Buckland said: "As a Dawlish man born and bred I was horrified by the damage to the station but it wasn't until I saw it for myself and spoke to the station manager that I realised that I could do something to help.
"It's been great to be part of helping the station to bounce back greener than ever."
Eight volunteers from the group planted cordylines, lavenders, pansies, violets, primroses and other species in 10 new planters installed on the platforms. The gardening day was organised as part of Citizens' Rail, an EU project led by the Devon & Cornwall Rail Partnership which aims to get more people involved at stations on the Riviera Line between Exeter and Torbay.
The plants were donated by Dawlish-based horticulturalist Mr Buckland from his nursery and plant centre at nearby Powderham Castle, which on 2nd and 3rd May hosts a major new garden festival with award-winning horticultural exhibitors, live music, food stalls and family entertainment. Staff from Network Rail's "orange army" also helped with the planting day – shifting heavy bags of compost.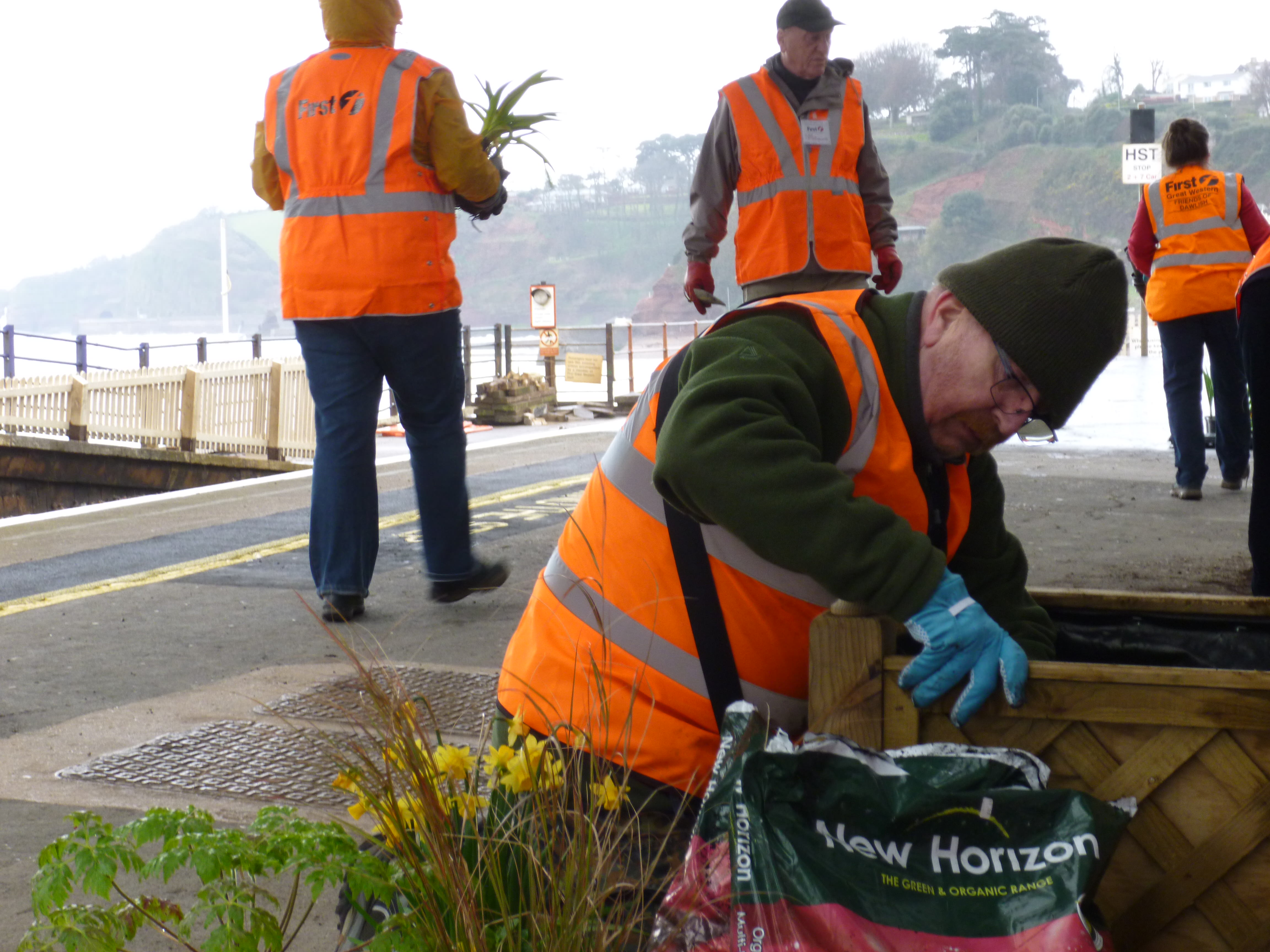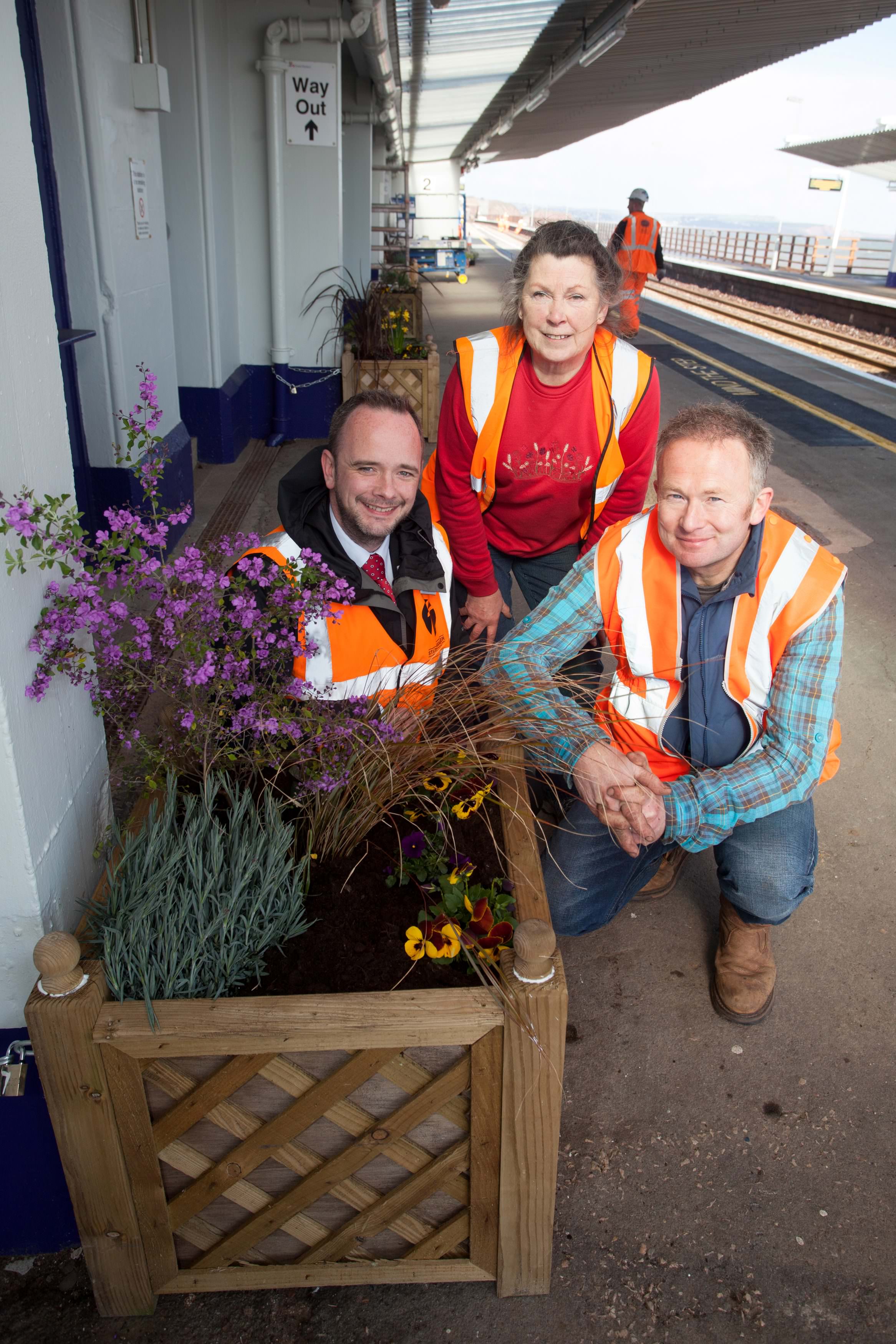 Val Mawhood of The Friends of Dawlish Station said: "It's so good to see our station being brought back to life with new flower-filled planters in place. We are looking forward to a bright and cheerful year ahead and consigning last winter to history."
First Great Western Dawlish Station Manager Ian Mundy said: "We are committed to supporting the communities we serve. This project shows how much can be achieved when the railway, volunteers and local businesses work together to improve the station environment for all. It's a fantastic way to welcome passengers back to the railway."
More information about the garden festival – including how to get there by train via Starcross station – can be found at www.tobygardenfest.co.uk or by calling 01626 891133.
Want to get involved?
The Friends of Dawlish Station are keen to recruit new members. More information is available from Celia Minoughan, Citizens' Rail Riviera Line Officer at the Devon & Cornwall Rail Partnership, on 01752 584777, at celia@citizensrail.org or on our Devon page.
Local partners in Citizens' Rail – which is 50% funded by the EU's Interreg IVB programme – include Devon County Council, Torbay Council, First Great Western, Plymouth University and the Devon & Cornwall Rail Partnership.
Photos courtesy of First Great Western.