On the first anniversary of the devastating storms that left the Riviera Line in tatters, the Friends of Dawlish Station have again been featured on BBC's Spotlight news thanks to their contribution to the station's revival.
The volunteer group, which had previously been dormant, was itself rejuvenated as part of the Citizens' Rail project. New members were recruited through a media campaign and local networking by the Devon & Cornwall Rail Partnership. The Friends then helped to give their station a green makeover working alongside broadcaster and horticulturalist Toby Buckland, right in time for the line's grand re-opening on 4th April 2014. Read more about the Dawlish story.
The BBC Spotlight regional news programme visited Dawlish to broadcast live from the station on the storm's anniversary, and interviewed the Friends group – pictured below with colleagues from Network Rail: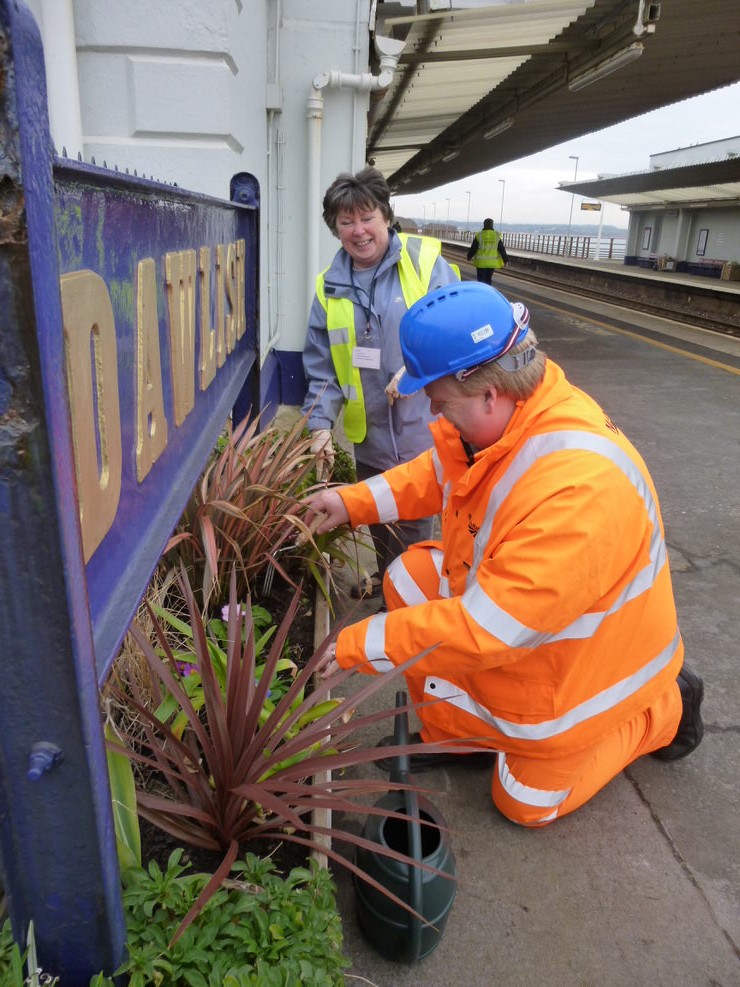 To find out more about the group or to get involved, contact Citizens' Rail's Riviera Line Officer, Celia Minoughan, on 01752 584777 or at celia@citizensrail.org.