Teignmouth Station is looking blooming lovely thanks to the efforts of the Friends of Teignmouth Station – all as part of Citizens' Rail.
Volunteers from the new Friends of Teignmouth Station group joined the Devon & Cornwall Rail Partnership and First Great Western to brighten up the station platforms and entrance with new planters and hanging baskets. Red, white and pink geraniums and petunias now give the station a pretty, summery feel.
Five members of the Friends of Teignmouth Station group volunteered as part of the EU Citizens' Rail project led by the Devon & Cornwall Rail Partnership which aims to get more people involved at stations on the Riviera Line between Exeter and Torbay.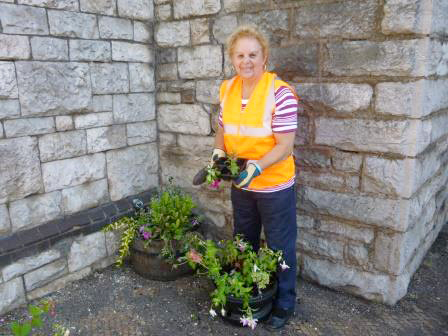 Two of the volunteers came to help from local supermarket Waitrose, who are neighbours to the station. Charlotte Barnaby from Waitrose said: "Waitrose Teignmouth were delighted to be able to support the project at Teignmouth railway station. Two of our Partners, Alexis Reed and Sharon Bearham, volunteered to help through our Partner Volunteering scheme. The scheme runs alongside our Community Matters programme. It allows Partners to take time out of their day-to-day job roles to support local organisations and give back to the local community."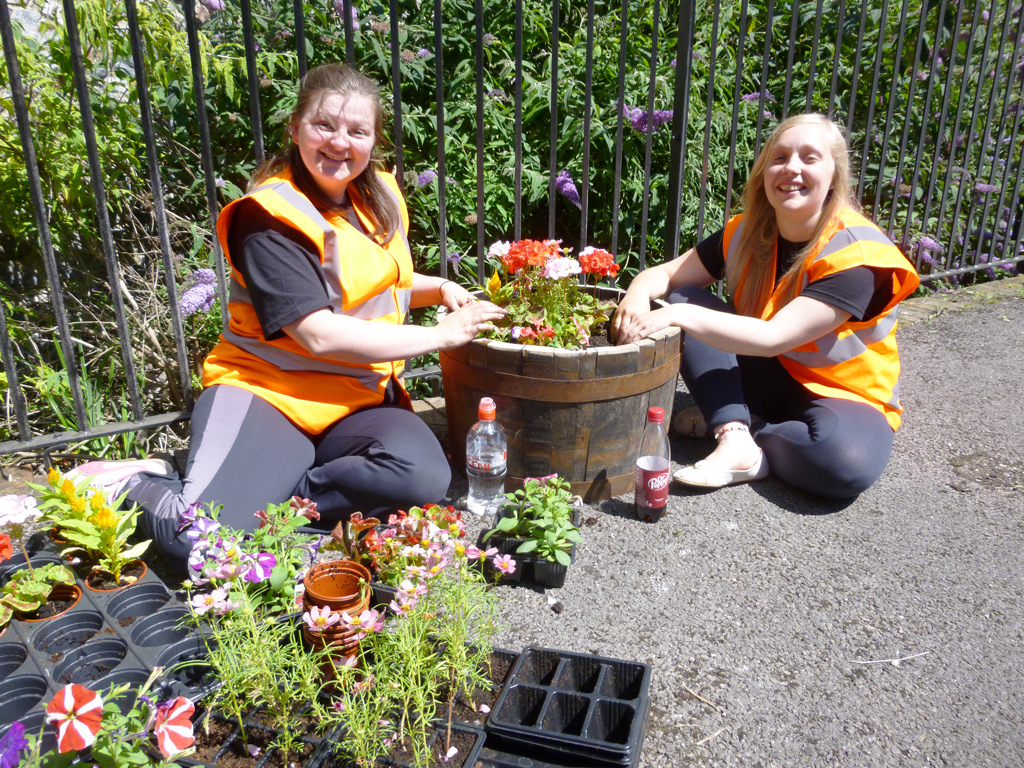 Sharon and Alexis from Waitrose


First Great Western Station Manager Ian Mundy said: "The newly formed Friends of Teignmouth station is a great way of linking the local community into the local rail network. It's wonderful to see people who are willing to give their time freely to improve the local environment."
The Friends of Teignmouth Station are keen to recruit more members. More information is available from Celia Minoughan, Citizens' Rail Riviera Line Officer at the Devon & Cornwall Rail Partnership, on 01752 584777, at celia@citizensrail.org or by visiting Citizens' Rail's Devon page.
Local partners in Citizens' Rail – which is 50% funded by the EU's Interreg IVB programme – include Devon County Council, Torbay Council, First Great Western, Plymouth University and the Devon & Cornwall Rail Partnership.