Excitement is mounting for next week's epic school trip from Lancashire to Aachen and Heerlen. Children from Padiham Green CE Primary School have been making their final preparations, from creating luggage labels (above) to writing to the queen to let her know about their adventure!
The trip is the children's well-earned reward for delivering a fantastic presentation and warm welcome to Citizens' Rail's European partners during their meeting in Lancashire in July (read the full story so far).
The school will set off at 6am on Monday morning for their five-day trip. The visit days, will see the children travel by coach, ferry and rail. Colleagues from the Citizens' Rail project in both the Netherlands and Germany have arranged educational visits in their respective countries to ensure that the children have an interesting and fulfilling time. The highlight for the children is to spend time in a German school with children of their own age group. During this time the children will work together to produce artwork named "The Distance Between" which can be displayed at railway stations both in Germany, the Netherlands and England. It is hoped that more permanent links will be forged between the two schools after this ground-breaking visit.
The children have been busy raising funds through various events at school to contribute towards the visit. Additional funding for the trip is being provided by Citizens' Rail, the DCRDF Fund, UK German Connection and Abellio.


Follow the children's trip on their fantastic blog




Newspapers produced by the children: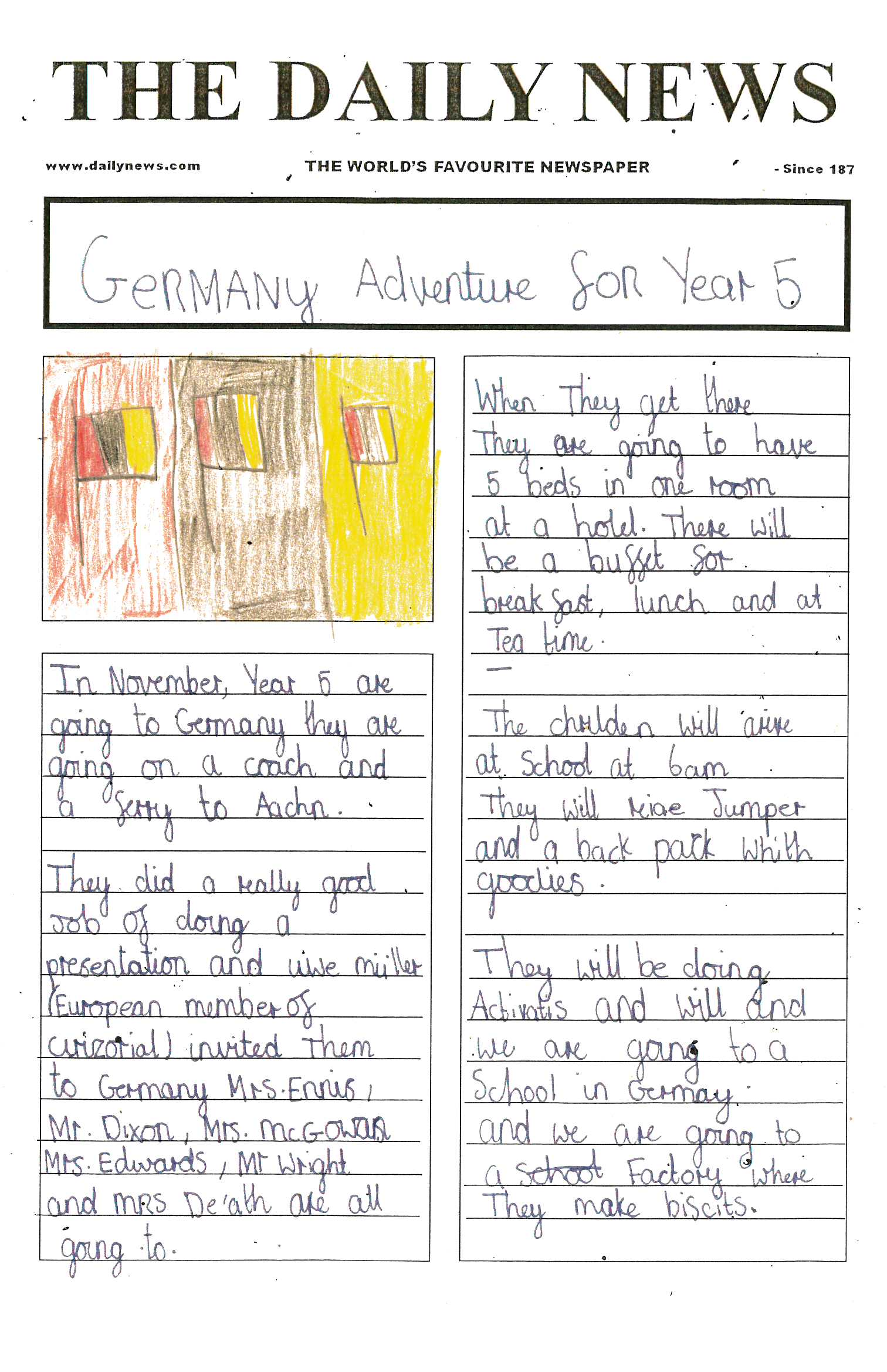 Letters to the BBC and the Queen: