Citizens' Rail's work in the Netherlands has been featured in a national rail publication in the UK.
Each month, Citizens' Rail has a dedicated page in "Train on Line", e-newsletter of the UK's Association of Community Rail Partnerships (ACoRP). In the latest edition, our Dutch partner Parkstad Limburg collaborated with the Devon & Cornwall Rail Partnership (our lead partner) to produce an overview of its work to improve stations and engage citizens.
Read the article (see page 11 of PDF), or subscribe to future editions on the ACoRP homepage.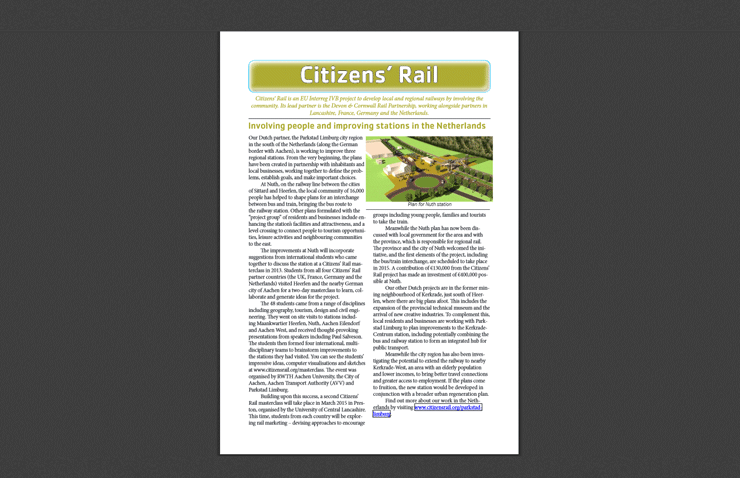 Photo: plan for Nuth station.