To celebrate the European role in the improved Torbay train service launched this week, passengers between Newton Abbot and Paignton were yesterday treated to complimentary French, German and Dutch lunchtime snacks on board.
The pains aux raisins (made locally by St.Mary's Bakery in Paignton), Printen from Aachen in Germany and Dutch waffles were chosen to represent the partner countries in Citizens' Rail. The treats were very well received by passengers, and proved an excellent conversation starter to let people know about the improved service and the wider Citizens' Rail project that has made the more frequent trains possible as part of the EU Interreg IVB programme.
More than one hundred sweet-toothed rail users took part over the course of the afternoon – with the pains aux raisins proving to be the most popular morsel of the day.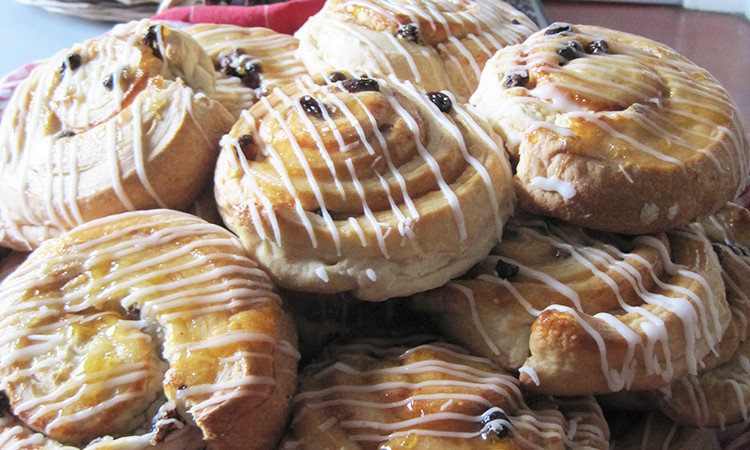 euro-snacks-small2landscape
euro-snacks-small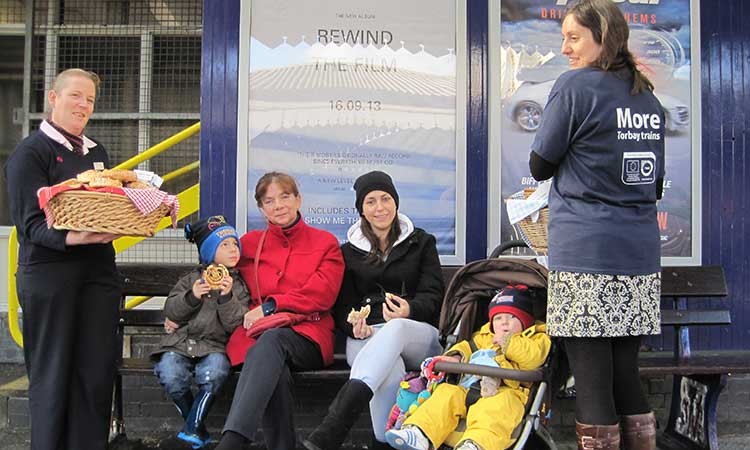 euro-snacks-small4