Art

and

gardening

projects
Art and gardening projects are a great way to make stations more attractive and more welcoming. By getting local people involved, these types of projects can also be a catalyst to restore the link between the railway and community.
You needn't confine yourself to working on platforms. Projects can be just as effective if focused on surrounding areas that are in need of improvement, from station entrances to gardens or other land.
You don't necessarily need big money either. Be creative and take advantage of partnership working and help in kind. Small grants are also often available from local authorities, the railway or other sources.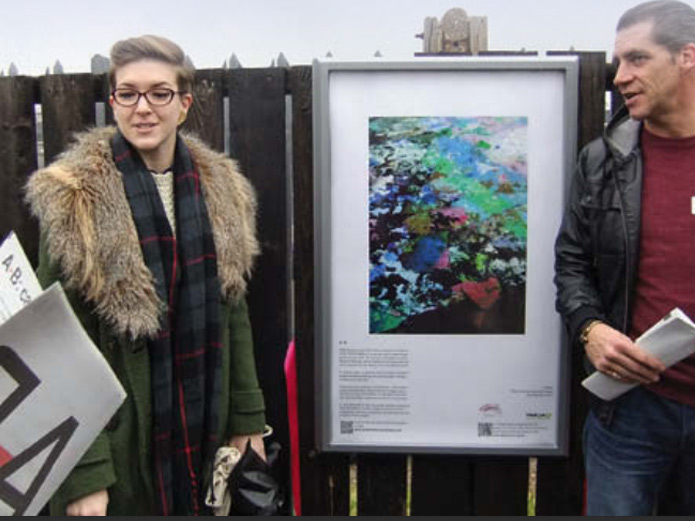 A to B community art project
Watford (UK)
Adults who had become homeless and were living at the YMCA helped to create a series of five posters at Watford Junction Abbey Line platform approach. They took part in workshop sessions with artist Eleanor Shipman, commissioned by the Abbey Line Community Rail Partnership.
The project explored the theme of 'Transition' – both reflecting the transitory nature of the rail line and the personal journeys the YMCA residents were on themselves. Weekly sessions included a photography walk documenting the architecture, history and urban fabric of Watford, drawing and wordplay on the train and finally a collage with acetate and photographs to create final posters. Read more.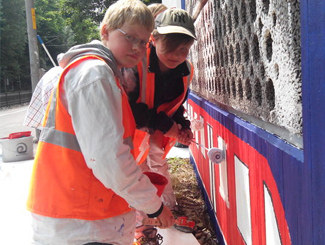 Eilendorf art project
Aachen (Germany)
Local school children have given Aachen's Eilendorf station a whole new look – and grabbed the media spotlight in the process. Aachen City Council ran a competition with a school called Maria Montessori Gesamtschule Aachen to produce designs to brighten up the station's shelters, noise reduction wall, entrance and signage.
The children visited the station to take a look for themselves and get inspired. They then produced a wide range of concepts, from which the winners were picked by a panel of judges from the City Council, the school, Deutsche Bahn and other project partners.
The students then returned to the station armed with paint and brushes to make their designs a reality. Their efforts were featured on local TV news and were saluted on the front page of their free local newspaper, distributed to every household in the city. Read more.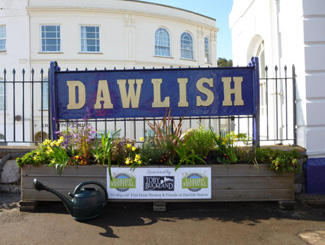 Dawlish's green makeover
Devon (UK)
After storms pounded Dawlish station and left the line in tatters, local volunteers played a real role in reviving their station. During the line's closure, the Devon & Cornwall Rail Partnership worked to rejuvenate the previously dormant Friends of Dawlish Station volunteer group. Work days were arranged as part of the Citizens' Rail project, and new members were recruited through an appeal in the local newspaper.
The volunteers proceeded to give the station a green makeover, with 10 new planters brightening the platforms. The plants were donated by locally based TV gardener Toby Buckland. A regular watering rota now helps to keep the station looking great. Read more.
My Mill Hill
Lancashire (UK)
For a number of years, Mill Hill station had suffered from anti-social behaviour, vandalism and trespass, resulting in reluctance from local residents to use the station.
To help to breathe life back into the station, the local council and the train operator worked with the East Lancashire Community Rail Partnership on the "My Mill Hill" project with local schools. The schools worked with artist Alastair Nicholson to produce artwork displayed at the station and in two nearby bus shelters. The project focused on the history of the station. The Rail Partnership gave history talks to the pupils and played them interviews recorded with older members of the community about their memories and stories.
A local centre for people with learning difficulties also helped produce artwork for the station entrance. The community embraced the project and the railway station is once again a place to use with confidence and in safer surroundings. Trespassing has declined, and vandalism and anti-social behaviour have virtually disappeared. Read more.
Europa Park green station
Groningen (Netherlands)
Considering adding some greenery to your station? Don't be afraid to think big. With its 100 trees and 6,500 ornamental shrubs, the new "Europa Park" station in the Netherlands shows that you can be bold and ambitious.
The station, in combination with the surrounding greenery, was recognised at Groningen Architecture Day when it was awarded the title of "Most attractive new construction project in the city." Read more.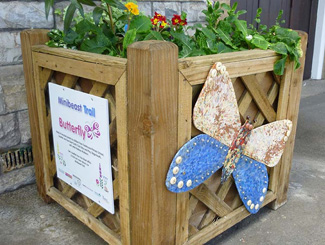 Minibeast Trail
Devon/Torbay (UK)
As part of the Citizens' Rail project, a "Minibeast Trail" was created on The Riviera Line (Exeter-Paignton) to encourage young families to try the train.
A local school and a Sure Start Dads' Club worked with an artist to make the minibeasts – including butterflies, dragonflies, bees, ladybirds and snails – from recycled plastic. They were then installed on planters at five stations.
An accompanying leaflet was produced, and promoted in local newspapers and on social media. This encouraged children to visit each station, find that station's minibeast and give it a name. Once all five were found and named, the child could win a copy of a wildlife book by sending in their completed leaflet and train ticket. Read more.
Station staff and volunteers working together

TALK

TO YOUR TRAIN OPERATOR
Make sure you speak to your train operator to discuss what you would like to see or do on the station. Sometimes some things that seem simple to you may just not be possible in a station environment.
ASK

FOR DONATIONS
Local nurseries may be willing to donate plants in return for a credit in a local newspaper or newsletter or even for a small mention on a planter at the station. It can save a lot of money.
BEGIN

WITH AN EVENT
Try and make your first day of gardening an event. Bake cakes, bring sandwiches for everyone, advertise it in the local paper. You are more likely to get better numbers of people if they see it as a social event. Hopefully they will then stay as volunteers too!
PROMOTE

THE PROJECT
Take plenty of photos and send them to your local newspaper after the event. This way you will highlight it to potential volunteers who may have missed the initial day, as well as generating local support and potential funding in the future.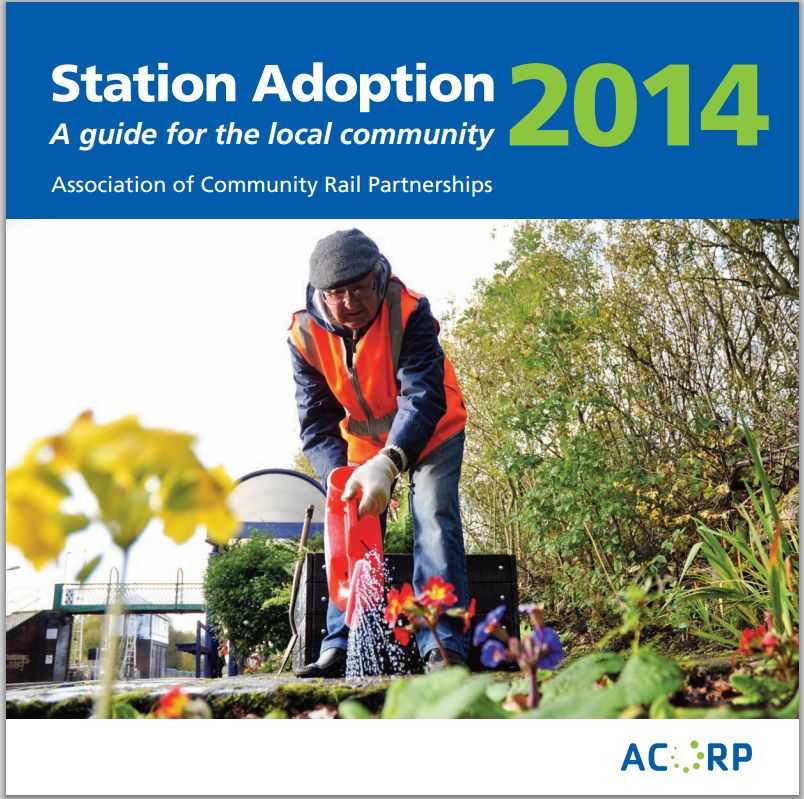 More and more stations in the UK are being adopted by their local communities. Usually these are small unstaffed stations which have lacked tender loving care following the economies of the 1970s.
Station adoption brings significant benefits both to local communities and to the rail industry. Communities get a much-improved gateway to their town or village, often with enhanced facilities. The station becomes a part of the community – something in which local people can take pride. Railway companies have seen a rise in the use of stations, a reduction in vandalism and in many cases externally-funded improvements.
Get advice, inspiration and practical guidance about how to adopt a station in this in depth guide by the UK's Association of Community Rail Partnerships.
Read the guide
Resources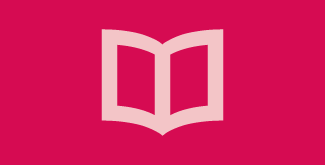 Links to useful materials around the web:
Who to contact
If you're a volunteer who is interested in this type of project but doesn't know who to speak to, find out
who to contact
.
Contribute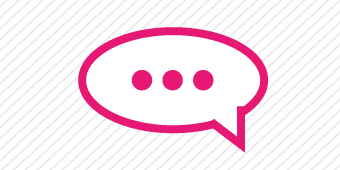 If you have your own case studies, resources or ideas to contribute to this (or any other) section of the toolkit, please get in touch.
Email our lead partner DCRP or call +44 1752 584777 to speak to our lead partner, the Devon & Cornwall Rail Partnership.