Designing with

students
Students can help you to design station improvements that are more creative and innovative. Young minds from outside the rail industry can enable your project to break free of conventional approaches, bringing fresh ideas.
This is particularly recommended for smaller stations with lots of constraints (both physical and financial). Involving a university can give impetus to a small station, preventing it from being neglected at the expense of other higher profile transport projects.
By involving even a small group of students you will receive a great diversity of different approaches and ideas. The local community can then help to select a design to be implemented.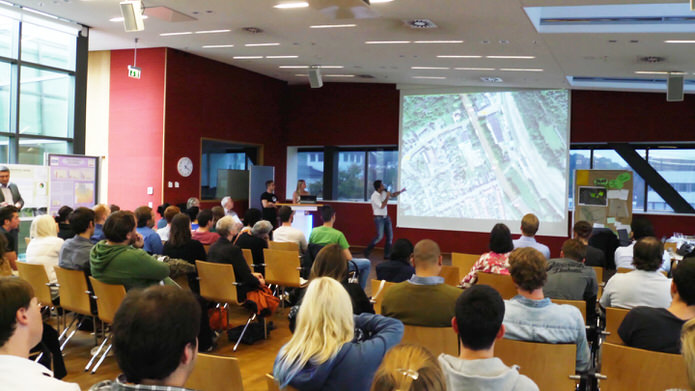 Re-imagining Penhoët station
Saint-Nazaire (France)
Penhoët is currently viewed by passengers as an isolated and at night potentially intimidating station. Région Pays de la Loire is working to improve its image through an innovative makeover as part of the Citizens' Rail project – powered by the creativity of students.
A competition was held between students from Nantes Design School. Nine designs were created and were showcased at a public exhibition attended by 170 people in 2013. The "Tuyau Toi" (or "You Pipe") was then selected by regional and city elected representatives as the design to take forward. A programme of community engagement began in spring 2015 to inform station users and nearby residents about the upcoming improvements to the station, which will be implemented later in the year.
See more of the designs.
International student masterclass
Aachen (Germany) and Heerlen (the Netherlands)
Students from France, the UK, Germany and the Netherlands came together in 2013 for a two-day masterclass to learn, collaborate and generate ideas for station improvements at a pair of local stations.
The 48 students came from a range of disciplines including geography, tourism, design and civil engineering. They undertook site visits and heard from expert speakers. They then formed four international, multi-disciplinary teams to create impressive visions for improvements to Nuth and Eilendorf stations.
Their designs included a strong green ethos, and a desire to link the station with the identity of the local area, for example Nuth's mining heritage. See the designs and read more.
Researching the views of students
Aachen (Germany)
An innovative community engagement project took place in Aachen to "hunt out" the views of students about their station. The "Dear Hunter" project featured a pair of architects living in containers next to Aachen West station to immerse themselves in the life of the neighbourhood and track down people's views.
Funded through the Interreg IV A Dear Euregio project, their findings will be reported back to Aachen City Council and will help to inform the development of the station and the surrounding university quarter. Read more.
GET

THE
BRIEF RIGHT
The vital first step is to provide the university with a carefully written specification. Set out your expectation and timescales, and help the educators to shape the task that is presented to the students. Be aware of universities' own timeframes – they often plan courses up to a year in advance, and are very fixed in terms of the academic calendar.
STAY


INVOLVED
Stay closely involved throughout. Through meetings, site visits and sessions with the students, you can check that they are proceeding in the right direction, and can offer your own expertise, insight and advice where appropriate.
BUILD

PUBLIC SUPPORT
Build awareness and approval among local residents by presenting the designs in a public exhibition. Allow people to vote on their favourite design. This shows residents that you value their views and that they can influence the project.
ADAPT

AS NECESSARY
Be pragmatic about the final design. Cost and other issues may necessitate that some aspects have to be adapted as the project moves towards implementation. Explain this to the students, and try to remain true to the essence of their concept.
Contribute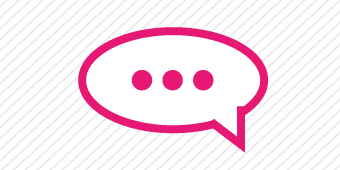 If you have your own case studies, resources or ideas to contribute to this (or any other) section of the toolkit, please get in touch.
Email our lead partner DCRP or call +44 1752 584777 to speak to our lead partner, the Devon & Cornwall Rail Partnership.