Evaluation of stakeholder participation


Why do it? – Purpose and Benefits
As you have already learned from the section Railway projects, participation and evaluation – How do they relate to each other?, participation processes are an essential part of modern railway projects and therefore evaluation of stakeholder participation should be seen as an obligatory approach within in the project design. Evaluation can be recognised as "a feedback mechanism for continuous improvement of your effort"12 to engage with stakeholders. Practically, evaluation intensifies the communication with your stakeholders, especially if you design and maybe conduct the evaluation together with them (so called participatory evaluation).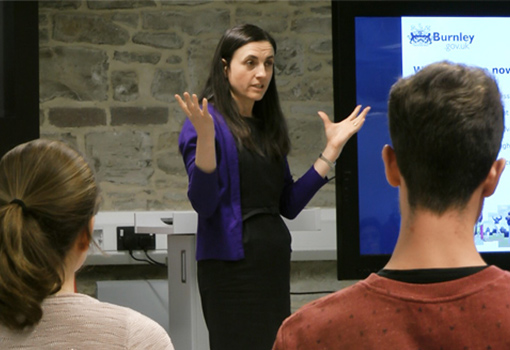 Finally, you will start a discussion about results and effects deriving from the evaluation and change strategies, goals and processes. A stakeholder evaluation can also have an impact on capacity-building. The insights you gain out of an evaluation process – the lessons learned – can strengthen the knowledge base and competences of individuals, organisations and systems. Therefore, the effectiveness and efficiency to define and achieve outcomes can grow in the future.


What is evaluation of stakeholder participation?
With regard to the diversity of evaluation subjects (see section "Understand the Background of Evaluation") evaluation of stakeholder participation can be seen as a special evaluation type. In our understanding, evaluation of stakeholder participation particularly means the evaluation of stakeholder involvement or participation processes rather than its results. It is based on criteria derived from scientific theory or analysis of practical participation cases1. However it is possible to evaluate both processes and results of stakeholder participation by a combination of several methods and indicators. You should also pay attention to the ambiguity of the expression stakeholder and therefore different evaluation objectives and procedures.Some key principles in monitoring and evaluation of participation that you should keep in mind are:
| | |
| --- | --- |
| Qualitative as well as quantitative | Both dimension of participation must be included in the evaluation in order for the outcome to be fully understood. |
| Dynamic as opposed to static | The evaluation of participation demands that the entire process over a period of time be evaluated and not merely a snapshot. Conventional ex post facto evaluation, therefore, will not be adequate. |
| Central importance of monitoring | The evaluation of a process of participation is impossible without relevant and continual monitoring. Indeed monitoring is the key to the whole exercise and the only means by which the qualitative descriptions can be obtained to explain the process which has occurred. |
| Participatory evaluation | In the entire evaluation process, the people involved in the project have a part to play; the people themselves will also have a voice. |
Key principles in monitoring and evaluation of participation
Source: Government Social Research (GSR) Unit (2007), p.3 [15]

Read more
How to do it? – How can you apply evaluation of stakeholder participation for regional railway development?
An evaluation process has to be structured very well. Likewise, the evaluation of stakeholder participation has to consider the basic rules, standards and steps of evaluation that are described in the section "Understand the Background of Evaluation". In this section, we present some specific methods and indicators that you can use for your evaluation of stakeholder participation. Of course, it is not a complete list and the choices depend on the levels and aims of participation (see section How and when can stakeholders be involved in your railway project?) which are relevant for your railway project. In addition, you also have to take care of some general aspects, which we present as well.
For what type of project would you like to undertake an evaluation of participation?
What are the objectives and content of the project (e.g. create better stations, bring lines to life)?
Is it a huge or small project with regard to budget, relevance or image?
How complex is the project and is it a short-term project or long-dated?
How should stakeholders and especially citizens be engaged?
How many stakeholders will be involved?
Will there be new stakeholders that are not yet familiar with you and your organization?
How should citizens be engaged?
What are the fundholding organisation(s) requirements?
Finally, how does the type of project work on the participatory approach and evaluation process?
In the remainder of this section we give you an overview about the workflow of participation evaluation (based on 16).


Examples – Results from Citizens' Rail projects
This section gives you an overview about a possible structure of analysis which is adapted from academic literature19. For inspiration, it presents selected results from the Citizens' Rail project in different partner regions in a schematic way by delivering information about the following items:
Project
Region
Objectives
Participatory Design
Stakeholders involved
Outputs
Outcomes
Just click on the relevant "+" button to read more.